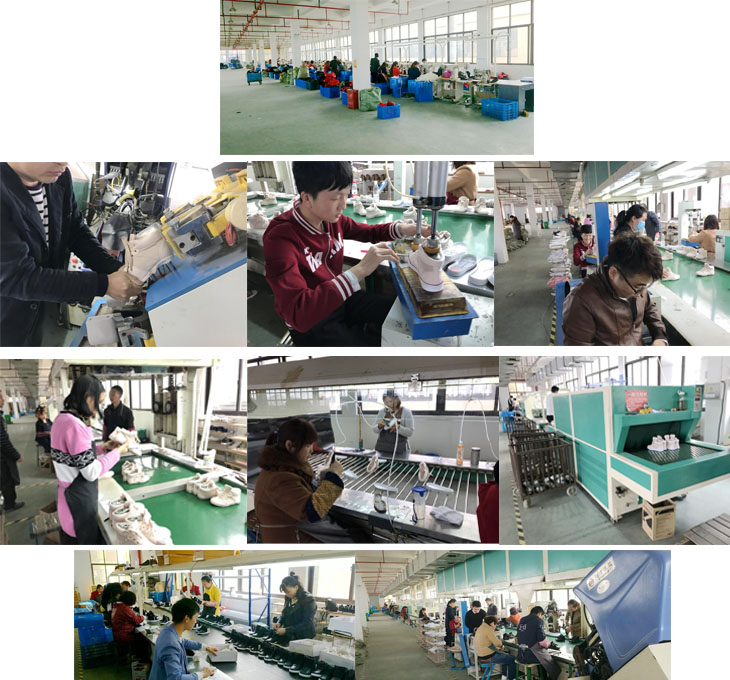 Wenling Houshen Import and Export Co., Ltd is a specialized supplier of footwear related products. We are located in the beautiful east coast city of Wenling ,Taizhou, Zhejiang, where its unique geographical location provides us with quick and convenient land, sea and air transport. We offer many different services to our customers, everything from quick and reliable service to quality and trend setting products.
Founder of the company,Susan with more than 12 years trading experience ,we have grown our business to cover many different markets such as Asia, Europe, South africa and South America. We have won a high admiration and are widely trusted at home and abroad due of our great quality, exceptional appearance and prompt delivery. These attributes aid us in achieving more than$30,000,000.00USD in annual export revenue.
"Customer first and service foremost" is our mission. Since the founding of our company we have always adhered to a very hands-on and interactive management style, and pay close attention to the development of our staff and products.
Quality staff is key to quality service and customer satisfaction. Wenling Houshen Import and Export Co., Ltd staff is well equipped with professional customer service skills and are dedicated to establish a high-quality trade partnerships with both foreign and domestic clients. We abide by the customers' requests, focus on quality control and strive to make advances in our field to stay relevant with the ever changing popular trends. We wholeheartedly welcome new and old friends at home and abroad. We feel that we are equipped and well prepared to meet your needs, and we look forward to doing business with you.